Is Dad-Deprivation the Problem, or Is It Poverty, Bad Schools . . . ?
pgs. 122-124 The Boy Crisis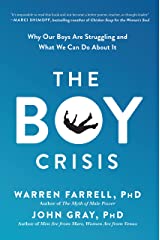 When we hear that boys without dads do badly in so many ways, we wonder whether the cause is dad deprivation, or overlapping factors such as the greater poverty encountered by single moms in less-well funded school districts.
Fortunately, two decades ago, two Harvard researchers sought to answer that question by reviewing four of the most methodologically well-designed national studies. They found that all four revealed the same thing: even when race, education, income, and other socioeconomic factors are equal, living without dad doubled a child's chance of dropping out of high school.[i]
More recently, leading researchers from Princeton, Cornell and University of California, Berkeley, teamed up to dissect the most sophisticated research designs to determine whether the negative outcomes of children without dads was caused by
father absence or by other causes such as poverty. They confirmed that father absence is not just correlated with negative outcomes but actually causes negative outcomes. Now, if you are not an academic, you may not know that it is exceedingly rare for leading academics to conclude that any single human factor such as dad deprivation would by itself cause problems.But as the researchers examined many different variables, such as children from poor homes with fathers, and discovered their mental health to be so much better than children from poor homes without dads, and also saw their much better social and emotional adjustment, they were able to conclude that dad involvement actually caused these more positive outcomes.[ii]
Yet another study found that students coming from father-present families score higher in math and science even when they come from academically weaker schools.[iii] Could America's decline in math and science have more to do with the decline in father involvement than the decline in schools? If so, a viable solution is working with schools to involve dads.
Similarly, we associate violent crime with poor inner cities—as if poverty is the primary cause. Yet a study of eleven thousand children in different urban areas found that the absence of dad contributed to violent crime as much as the absence of income.[iv] That is, when children in homes with less income and more father were compared to children in homes with more income but less father, there was no difference in the rates of violent crime. Note the type of crime that is affected is violent crime—the type most likely to be committed by boys.
Of course, dad deprivation hurts our daughters as well. For example, in a study of inner-city Baltimore women who had been teenage mothers, one-third of their daughters also became teenage mothers. But not one daughter who had a good relationship with her biological father had a baby before the age of nineteen.[v] Note this is not just simple correlation: the study controlled for geography (Baltimore), economic variables (inner city), social behavior (parental history of teenage pregnancy), and mother's age. Even so, they found a drop in female teenage pregnancy from one-third to zero—making us fools if we fail to ask what we can do to be sure dads make loving connections with their children.
In brief, dad's presence enhances the lives of both girls and boys. That said, boys are more likely than their sisters to be damaged by any disadvantage—be it poverty or dad deprivation. And a longitudinal nationwide study from the University of Chicago finds that, of those disadvantages, "boys do especially poorly in broken families."[vi]
---
[i] Sara McLanahan and Gary Sandefur, Growing Up with a Single Parent (Cambridge, MA: Harvard University Press, 1994), 41. The four national surveys are the National Longitudinal Survey of Youth, the Panel Study of Income Dynamics, the High School and Beyond Study, and the National Survey of Families and Households. The socioeconomic variables that were controlled included race, mother's education, father's education, income, number of siblings, place of residence, and other background differences (p. 12 and appendix B).
[ii] Sara McLanahan, Laura Tach, and Daniel Schneider, "The Causal Effects of Father Absence," Annual Review of Sociology 39 (2013): 399–427, doi:10.1146/annurev-soc-071312-145704). McLanahan is from Princeton's Office of Population Research; Tach is from Cornell's Department of Policy Analysis; and Schneider is from the Department of Sociology at UC Berkeley.
[iii] Bryce J. Christensen, "America's Academic Dilemma: The Family and the Schools," Family in America 2, no. 6, (June 1988); cited in Nicholas Davidson, "Life Without Father: America's Greatest Social Catastrophe," Policy Review (Winter 1990): 41.
[iv] Douglas A. Smith and G. Roger Jarjoura, "Social Structure and Criminal Victimization," Journal of Research in Crime and Delinquency 25, no. 1 (February 1988): 27–52.
[v] Frank F. Furstenberg Jr. and Kathleen Mullan Harris, "When and Why Fathers Matter: Impacts of Father Involvement on the Children of Adolescent Mothers," in Young Unwed Fathers: Changing Roles and Emerging Policies, ed. Robert I. Lerman and Theodora J. Ooms (Philadelphia: Temple University Press, 1993), 127 and 130. The sample size of all children in this portion of the study was 253. Among the sons of inner-city teenage mothers, 15 percent had had a baby by age nineteen; none who had a close relationship with their biological father did.
[vi] Marianne Bertrand and Jessica Pan, "The Trouble with Boys: Social Influences and the Gender Gap in Disruptive Behavior," American Economic Journal: Applied Economics, American Economic Association 5, no. 1 (January 2013): 32–64.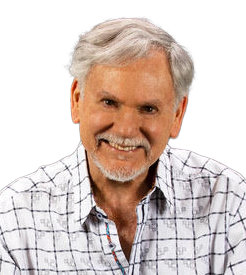 Dr. Warren Farrell has been chosen by the Financial Times as one of the world's top 100 thought leaders. His books are published in over 50 countries, and in 19 languages. They include The New York Times best-seller, Why Men Are the Way They Are, plus the international best-seller, The Myth of Male Power. His most recent is The Boy Crisis, (audio version) (2018, co-authored with John Gray). The Boy Crisis was chosen as a finalist for the Foreword Indies award (the independent publishers' award).
Dr. Farrell has been a pioneer in both the women's movement (elected three times to the Board of N.O.W. in NYC) and the men's movement (called by GQ Magazine "The Martin Luther King of the men's movement"). He conducts couples' communication workshops nationwide. He has appeared on over 1000 TV shows and been interviewed by Oprah, Barbara Walters, Peter Jennings, Katie Couric, Larry King, Tucker Carlson, Regis Philbin, Dr. Phil, Jordan Peterson, and Charlie Rose. He has frequently written for and been featured in The New York Times and publications worldwide. Dr. Farrell has two daughters, lives with his wife in Mill Valley, California, and virtually at www.warrenfarrell.com.