I love the TV show, "The Walking Dead." It is a well-written, well-executed and highly entertaining series. I mostly like it because the zombies are just walking around eating people on my TV screen, not in real life.
Actually, I just wish that were true.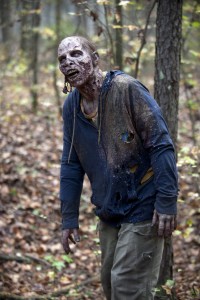 The world, the real one filled with real people, is already filled with real zombies. Gynocentric Zombies. They are automatons who feed on the flesh of men and boys in order to satisfy the needs, real or imagined, of women and girls. It's pretty simple really. Just imagine decaying, tooth snapping extras in The Walking Dead and adjust it – slightly — with the zombies of both sexes only attacking men and boys, as they do the zombie shuffle right past women and girls in perfectly good condition. That about sums up our present state.
The vast majority of people are acting as if they were zombies, completely unaware of their inherent bigotry, while managing to zombiethink that they are so compassionate and balanced.
But scratch and sniff and what do you get? Eau de Zombie.
So are you a Gynocentric Zombie?
Do you think that it's okay for boys to be circumcised/mutilated as infants without any anesthesia while any cutting of infant female genitalia is forbidden by law? If so, you are a Gynocentric Zombie.
Do you do a twitchy shrug and shuffle on when you hear that men are 80% of the victims of suicide? 93% of workplace deaths? If so, you are a Gynocentric Zombie.
Do you think that female victims of domestic violence deserve help while male victims don't exist? If so, you are a Gynocentric Zombie.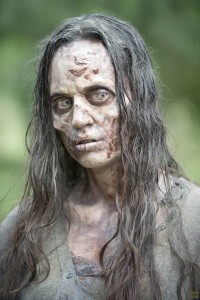 Do you think that women are inherently good and superior to men, while men are inherently bad and inferior to women? Then your fetid smell should be filling the empty space where your nose used to be before it rotted off.
This is the real Zombie apocalypse. And is happening right now directly in front of societies, dull, greying eyes.
It's time we start calling people out. Our politicians are all Gynocentric Zombies. They only make laws to help women and forget the men and boys. And they make laws to attack men and boys.
Remember, Gynozom's are everywhere and not only the acidic and lethal types. No, the Gynozom Invasion come in all sizes and flavors. The worst are probably the politicians but our academics are not far behind.
Then there is the media. Oh yes, the media. Nearly all are media zombies and are willing to attack and consume men and boys whenever they need a bit to eat and at the same time working hard to protect women and girls. Yes, the media is overrun with Gynozoms. Swarming with them.
The most frightening aspect to Gynocentric Zombies is that you can't identify them by the way they look. They look just like everyone else. In the Zombie movies it is easy to tell them from those who are fully alive. You can't miss it. But in real life you can't tell a Gynozom from a Gandhi just by looking. At any moment a Gynocentric Zombie who looks just like everyone else may come and take a bite out of you. If you are a man or a boy. And no one will care. The other Gynozoms certainly won't.
Be afraid, be very afraid.