Many people have been asking me for some time to create more content. I have always said I don't have time. Recently people started suggesting I start a Patreon site ask people to support my work. That is just what I have done. I hope you can come and visit here.   I could use your support!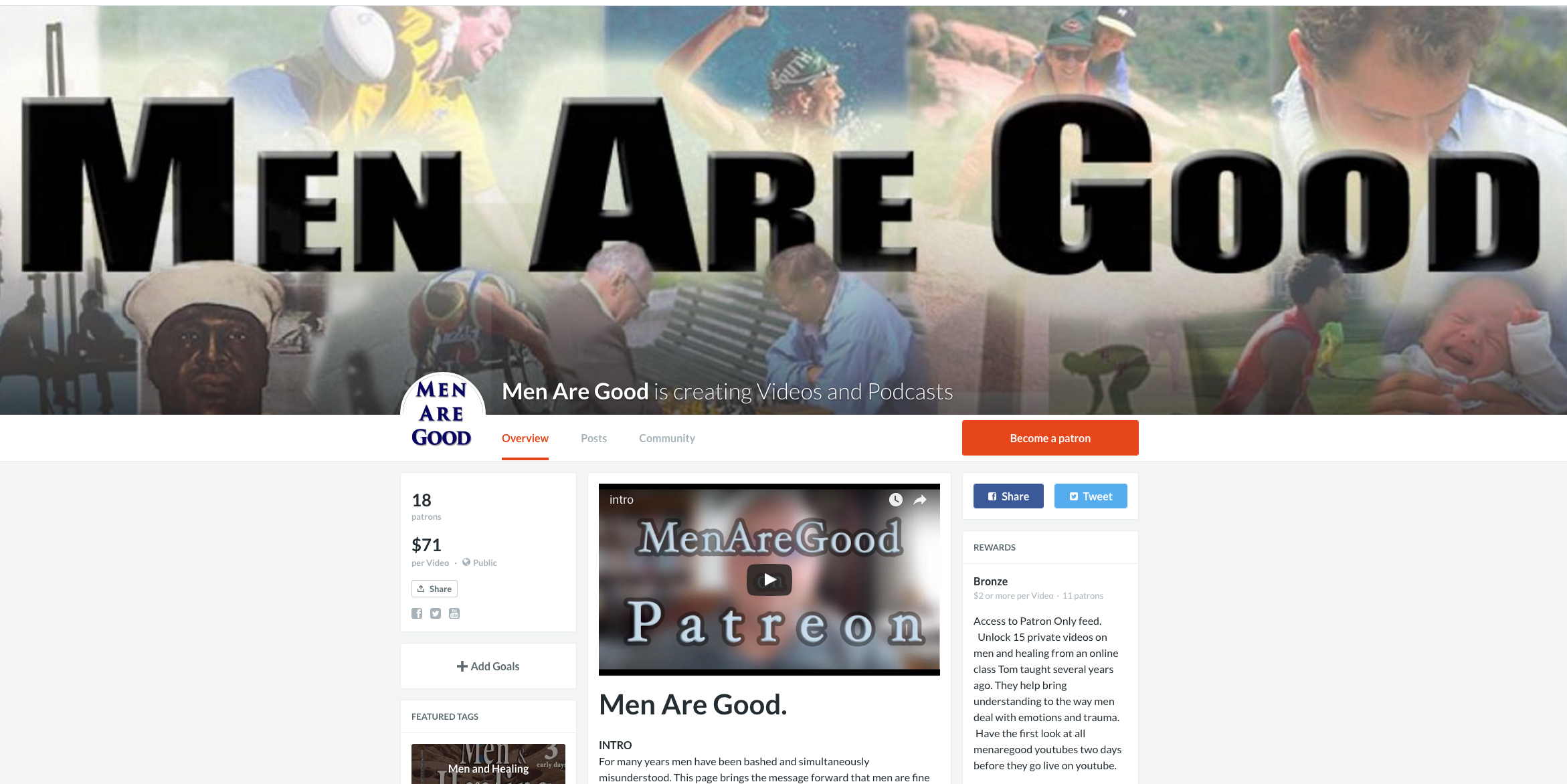 Most of what I have been creating have been videos on men's issues but I have also started a section focused on men and healing, a section on storytelling and also a section on "Things I wish my father had told me."  I will be posting these on this site.  I have about a months content that has already been published on the patreon site.  I will be posting that here.  We will start with one.
Please come and join our small but growing community at Patreon!
Here's a recent example: